In Kichijoji, which is the "food town", there are some very popular restaurants that are always fully booked. In this column, I would like to share the restaurants that you should especially reserve in advance.
Not only the taste! Very popular restuarants with high quality services
In Kichijoji where declicious food gathers there are several restaurants that you can't book easily. So in this column, I, who have lived in Kichijoji for 25 years, (@manaboo_y)picked up some restaurants that I think it is difficult to make a reservation. Most of the restaurant, of course, serve delicious dishes but not only this. Their services are fabulous. ※I am not saying that you can't book at all. What I am to say here is it is better to book in advance if you want to reserve at exact date and time that you want.
1.Cafe RIGOLETTO
RIGOLETTO is a Spanish Italian style restaurant. This restaurant locates in Roppongi, Marunouchi, Shinbashi, Nakameguro and Yokohama. Just hearing this, you can imagin how popular it is. Since I love RIGOLETTO so much, I have used this restaurant not only in Kichijoji but also in all other towns as well. Needless to say the dishes are good, but they really care about customer and their services are perfect. It makes me feel "I had a great day!".
CAFE RIGOLETTO – Kichijoji/Italian [Tabelog]
2.Torattoria Ciccio
Torattoria Ciccio opened in 2014 so it's quite new. But it is already admitted into one of the popular restauran in Kijyoji. Although there are only 24 seats and it is not spacious, owner gives us friendly and polite service. Moreover, he recommends us a wine, so we have to be careful not to drink much.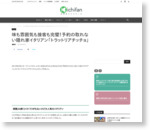 Tast, mood and service, everything is perfect! "Torattoria Ciccio" is the Italian restaurant that you can't book easily | Kichijoji Fan Page
Trattoria Ciccio – Kichijoji/Italian [Tabelog]
3.chill
Inside Chill, you can hear Swing Jazz music in 50's. It is stylish but has a friendly mood. There are a lot of wine from all over the world. You are not familiar with wine? Don't worry. They tell us features of each wine and dishes that mach with it. Every dish is really good. I have written an article before in another blog so check it out!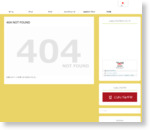 This place is the one that Kichijoji Bloger recommend! Wine bare best place for date!"Chill" | Katatema
Chill- Kichijoji/Wine bare [Tabelog]
4.Nikuyama
Needless to say, "Nikuyama" is really hard to make a reservation. It is not unusuall to be on a waitlist for 5 months. It is so good. If you are interested in, reserve it now!!
Nikuyama – Kichijoji/other meet dishes [Tabelog]
5.Mothers
10 restaurants that you should better go even if you wait in a line in Kichijoji I also wrote here, Mothers is best for eating pasta and also their service is the best.
関連:Are you going to eat Italian in Kichijoji? Go to "Mothers"
Trattoria e Pizzeria MOTHERS – Kichijoji/Italian [Tabelog]
6.Bistro UOKIN
There is no need to say that this is the reasonable French restaurant run by Uokin. The most recent weekend is always full with reservation. If you want to go on weekend, reserve there 1~3 months before.
Bistro UOKIN Kchijoji – Kichijoji/French [Tabelog]
7.Nishiichijyo UOKIN
This place just open on March 2015. It is the third series store for Uokin in Kichijoji. It is the "UOKIN". It is already hard to book there. There is also lunch so it might be good to try at lunch time.
Nishiichijyo Uokin – Kichijoji/Fish Dishes [Tabelog]
This is all for this time. If there is any place you are interested in, I recommend you to book right now!